ABOUT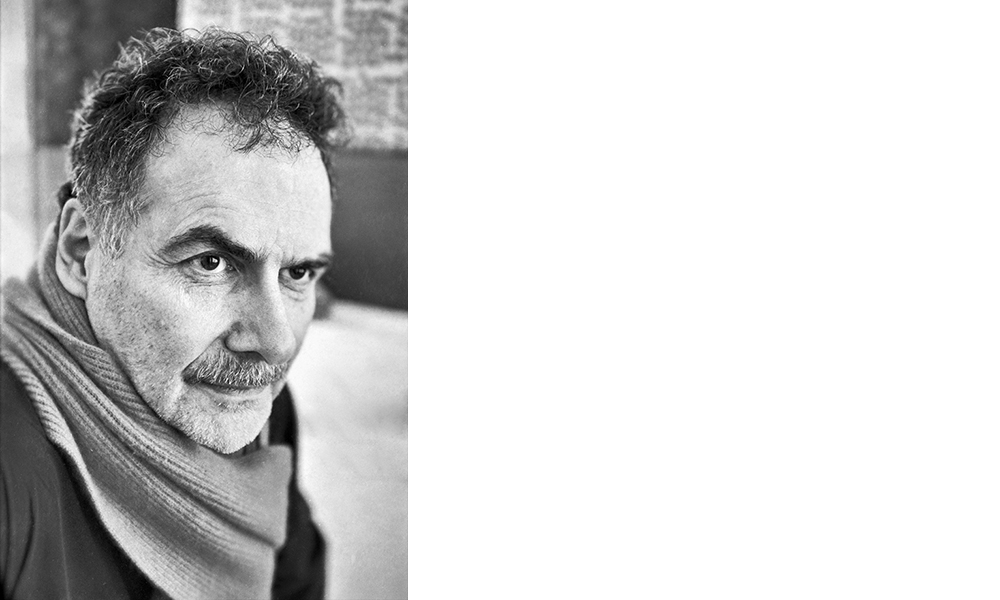 "Contemporary artist photographer Jurek Wajdowicz creates minimalist semi-abstract meditative spaces — evoking dreams, sublime music and intimate transience. Making the mundane extraordinary, leaving poetry in the viewer's mind."—The London Book Fair, Earls Court, London, England
From Nailya Alexander Gallery Press Release
In his dual practice as an artist and graphic designer Jurek Wajdowicz concentrates on what at first glance, are oppositions. On the one hand, contributing to the mission of international non-governmental institutions fighting for a better, safer and healthier world, Wajdowicz works with disturbing images of poverty, famine, social inequality and violence incorporating them in bold graphic designs. On the other hand, when he retreats to the solitude of art photography, Wajdowicz creates more contemplative images, which bring about an atmosphere of illumination, a deeply peaceful meditation, tranquility and hope.
The complexity in this work has evolved from life experience. In the foreword to Jurek Wajdowicz's book Liminal Spaces (Lars Müller Publishers, 2014) Prof. Fred Ritchin of International Center of Photography School observes that "In an adjacent universe Wajdowicz is one of our foremost designers in active pursuit of human rights… In his uncompromising photojournalistic collaborations, he has been to places gripped in the throes of conflict or strife. Embodied in his personal work is a response".
Wajdowicz's images are created through the lens, without computer enhancements, leaving the literal behind as color, light and form that are carefully shaped to near or absolute abstraction. We experience a poem, a piece of music, a vision, defined not only by what he reveals, but by what we see in it.
"The dual emotions of aloneness and melancholy seem to be a relevant concept when grasping the minimalist abstracts of Jurek Wajdowicz's work. To say photographs at once defies the visual impact that is experienced when first viewing one of his prints that blend his subject matter into the intimate and then strips it of any mundaneness. Indeed, his images are at most times hard pressed to be labeled photography as the viewer walks away with something intimate and surprisingly ethereal while striving to believe he has actually viewed a photograph and not a painting…"—L'Oeil de la Photographie, Paris, France
As Wajdowicz's work evolves the expression of how we might see differently, how we might more directly access the emotional, intangible nature of place and object also evolves. As he looks to give expression to inward, deeply personal landscapes as well as the outward and unexpected, an ongoing dialogue between audience and emotion unfolds. We are given the opportunity to be lifted from our mundane everyday existence into a sublime world full of hope.
Jurek Wajdowicz (b. 1951, Cracow, Poland) began his career as a graphic artist after receiving a Master of Arts degree from the Lodz Academy of Fine Arts. Since 1977 he has lived and worked in New York City. His distinguished EWS studio (in partnership with Lisa LaRochelle) works with international humanitarian organizations and leading non-profit institutions around the world. In the 50th Anniversary Survey of Graphic Design: USA magazine, Wajdowicz was selected among the "Most Influential Graphic Designers of the Past 50 Years".
Wajdowicz has published three individual photography books: Liminal Spaces, Fotografie_75 (Lars Müller Publishers, Switzerland, 2014), Pride & Joy: Taking the Streets of New York City (The New Press, 2016), and 67/11 (EWS Press, 2018).
His work is included in the collections of the United States Library of Congress (Washington, DC), the Book Art Museum (Lodz, Poland), the National September 11 Memorial & Museum (New York, the Poster Museum (Warsaw), Arcus Foundation (New York), the MUDAC Museum (Lausanne, Switzerland), the Modern Art Museum (Lodz ), the Rockefeller Foundation (New York), RMHC Foundation (Palo Alto, CA) and the Museum für Kunst und Gewerbe (Hamburg, Germany).
SELECTED PHOTOGRAPHY EXHIBITIONS
2021 Holiday Show, Nailya Alexander Gallery, New York
2021 Minimalist Spaces, EWS-Gallery, New York
2021 Every Exit is an Entrance, Nailya Alexander Gallery, New York, NY
2018 Luminescence, Book Art Museum, Lodz, Poland
2018 Lucie Foundation, New York
2016 Primary Forces, Nailya Alexander Gallery, New York, NY
2015 Solace, Kasia Michalski Gallery, Warsaw, Poland
Photo: © Jenny Papalexandris
---