ABOUT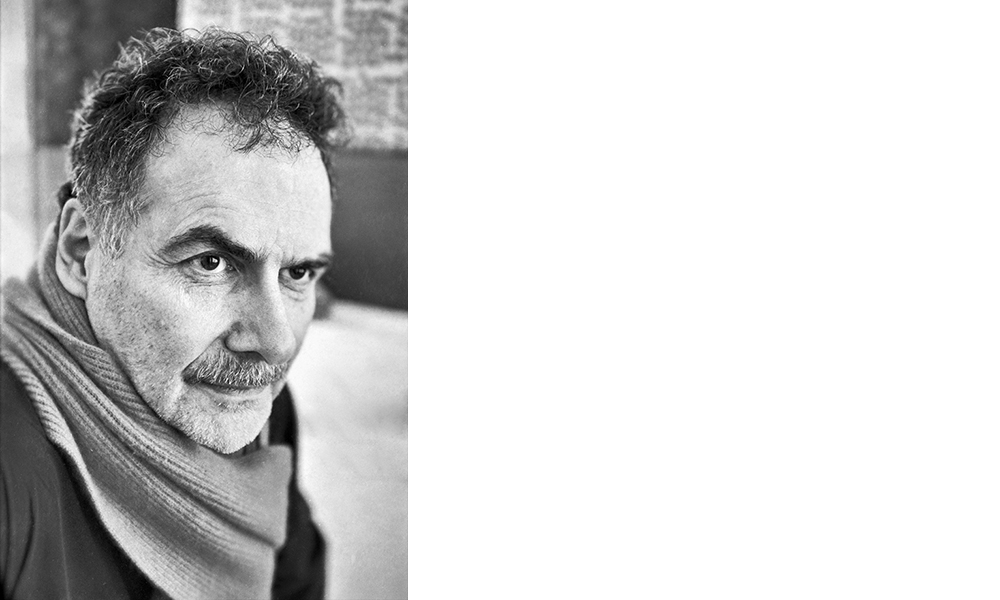 "My work floats between representation and abstraction. Luminous forms in space, hovering between a photograph and a painting, perceived and imagined, offer an emotional freedom to the viewer. A suggestion rather than a description. I'm often searching for liminal space, this mysterious threshold embodying the dichotomy of what is seen, and what is felt. This ambiguity is critical to my work as I hope to communicate the transcendent effect of turning the mundane into the extraordinary." —Jurek Wajdowicz
Jurek Wajdowicz's images focus on issues of space, light, tone and unpredictability. His photographs are created solely through the lens, without computer enhancements, and leave the literal behind as color, light and form are carefully shaped to near or absolute abstraction. We experience a poem, a piece of music, a vision defined not only by what he reveals, but by what we see in it.
The craft and complexity in this work has evolved from life experience. Fred Ritchin observes in Liminal Spaces that in an adjacent universe, Wajdowicz is one of our foremost designers in active pursuit of human rights. In his uncompromising photojournalistic collaborations, he has served as witness in Haiti, Central Africa and many other tragic landscapes. Embodied in his personal work is a response. Professor Ritchin goes on to say that out of the excruciating divisions, the mass graves and obscene deprivations Wajdowicz brings forth a reminder of humanity's potential for coherent complexity and grace. In his studio work, he has carved out a space that allows us to contemplate what humans do to each other; inherent in this personal work, is the uplifting possibility of what we might instead choose to accomplish. These images are not answers but antidote. Embedded in them is a resilient sense that going forward there must be a better way.
As Wajdowicz's work evolves, the expression of how we might see differently, how we might more directly access the emotional, intangible nature of place and object, also evolves. As he looks to give expression to interior, deeply personal landscapes as well as the outward and unexpected, an ongoing dialog between audience and emotion unfolds. We are given the opportunity to be lifted from our existence in the every day into the world of the hopeful and sublime.
Wajdowicz began his career as graphic artist in Lodz, Poland, where he earned Master of Arts degree in Graphic Design and Photography at the Lodz Academy of Fine Arts. He lives and works in New York City. His EWS studio (in partnership with Lisa LaRochelle) works with international humanitarian organizations and leading non-profit institutions around the world.
In the 50th Anniversary Survey of the Graphic Design: USA magazine, Wajdowicz was selected among the "Most Influential Graphic Designers of the Past 50 Years".
Wajdowicz published three individual photography books: Liminal Spaces. Fotografie_75 (Lars Müller Publishers, 2013), Pride & Joy. Taking the Streets of New York City (The New Press, 2016) and 67/11 (EWS Press, 2017).
Jurek Wajdowicz's work is included in the collections of the United States Library of Congress, the National September 11 Memorial & Museum (USA), the United Nations (Geneva and New York), the Poster Museum in Wilanów (Poland), Arcus Foundation (New York), the Musée des Arts Décoratifs (Switzerland), American Institute of Graphic Arts (New York), Muzeum Sztuki in Lodz (Poland), the Rockefeller Foundation (New York), RMH Foundation (California) and the Hamburg's Museum für Kunst und Gewerbe (Germany), as well as in the private collections in the USA, Austria, Germany and Poland.
Photo: © Jenny Papalexandris
---